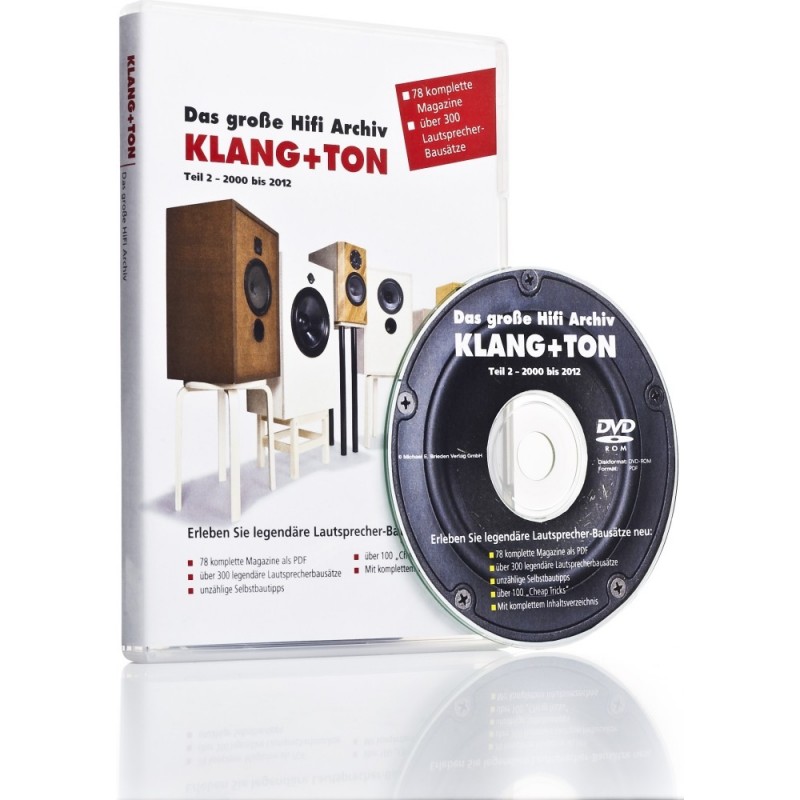  
KLANG+TON HIFI ARCHIVE PART 2: 2000-2012
The great Klang+Ton Hifi archive now on DVD
Experience legendary loudspeaker kits anew: 
With this DVD you get 78 magazine issues of the magazine KLANG+TON as PDF. Experience diverse loudspeaker kits, numerous Cheap Tricks, countless loudspeaker drivers with measurement parameters, cabinet plans, descriptions, craft tips and much more. Also included are interesting amplifier kits and electroacoustic basics. 
Your dream loudspeaker is guaranteed to be included in this valuable collection! 
- 78 complete magazines as PDF 
- over 300 legendary speaker kits 
- countless do-it-yourself tips 
- over 100 "Cheap Tricks 
- with complete table of contents 
Notice: 
These are scans of archived original issues up to 2005. Therefore, there is a technical loss of quality in the presentation of the images and text material.